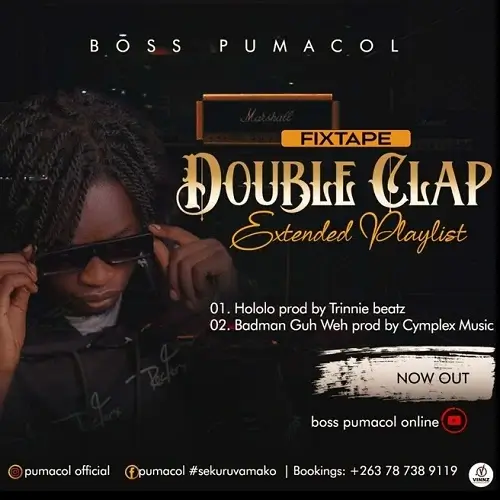 BOSS PUMACOL – BADMAN GUH WEH – CYMPLEX MUSIC 2022
Song Title: Badman Guh Weh
Artiste: Boss Pumacol
Music Producer: Cymplex Music
Compilation Title: Double Clap Fixtape EP
Year: 2022
Genre: Zimdancehall
Boss Pumacol dropped a song he composed in Jamaican patois titled Badman Guh Weh. He is proving to be a consistent player in the Zimdancehall industry despite the depletion of its relevance.
RELATED: BOSS PUMACOL – HOLOLO
Badman Guh Weh was produced by Cymplex Music and is part of a compilation called Double Clap Fixtape by Zimdancehall chanter Boss Pumacol.