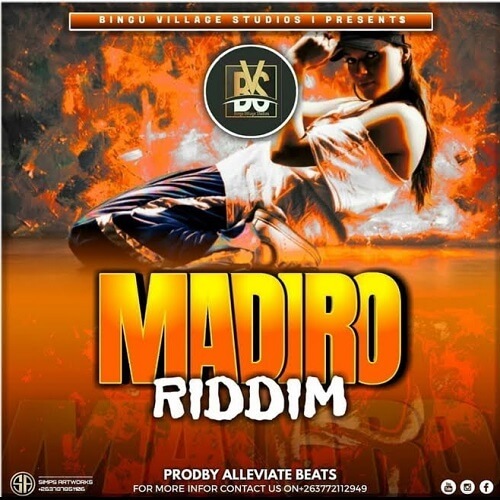 MADIRO RIDDIM – BINGU VILLAGE STUDIOS 2021
RIDDIM NAME: MADIRO RIDDIM
RIDDIM PRODUCER: ALLEVIATE BEATS (BINGU VILLAGE STUDIOS)
No. OF TRACKS: 14
YEAR: 2021
GENRE: ZIMDANCEHALL
Madiro Riddim consists of 14 good tracks produced by Alleviate Beats under Bingu Village Studios. Below is the tracklist which indicates all the artistes and song titles attached to the riddim. Listen, enjoy and share the tracks.
Tracklist:
Jah Lash – Hamusi Kundiona
Kombo Snexxy – Unoda Mari
King Untan – Kwandakabva
King Swallow – Kutiza Musha
Lodza – Zivo
L Kay – Ndaneta
Miss Tee – Dzorai Moyo
Nice Killa – Mabiko
Phia ft Vimbai – Highs & Lows
Simpsman – Ndotamba Chii
Sylish Don – Anokumakisa
Teachman – Zvawakuenda
Wallas – Think about you
Young Bleacher – Makandichengeta
Below is a sample of the riddim, it is a track by Phia featuring Vimbai titled Highs & Lows.