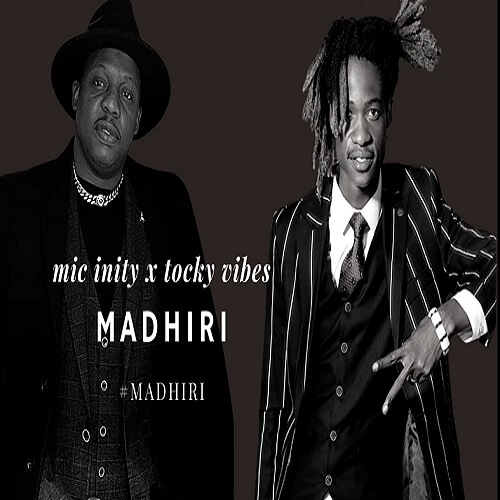 MIC INITY FT. TOCKY VIBES – MADHIRI 2021
Song Title: Madhiri
Artiste: Mic Inity Ft. Tocky Vibes
Producer:
Compilation Title: Single
Year: 2021
Genre: ZimDancehall
Mic Inity featured Tocky Vibes on a track dubbed Madhiri. The title of the song is a Shona street language which means 'Deals'. It depicts how the lifestyle of Zimbabweans has changed from formal employment resorting to deals.
Tocky never disappoints, he is one of the best-diversified Afro-Beats and Dancehall artistes in Zimbabwe. Mic Inity did his best on the song Madhiri, more is expected from him. Enjoy!