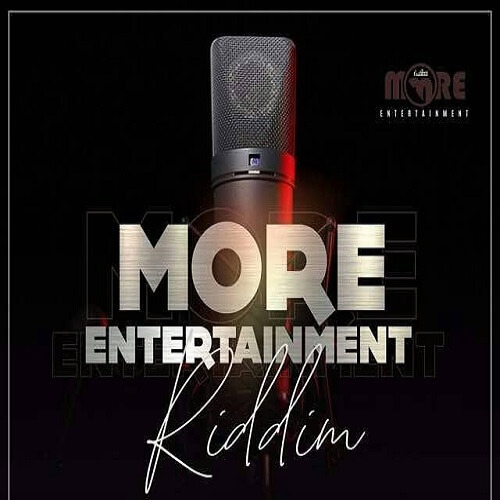 MORE ENTERTAINMENT RIDDIM – CYMPLEX MUSIC 2021
RIDDIM NAME: MORE ENTERTAINMENT RIDDIM
RIDDIM PRODUCER: CYMPLEX MUSIC
No. OF TRACKS: 62
YEAR: 2021
GENRE: ZIMDANCEHALL
Cypmlex Music has released a riddim called More Entertainment Riddim. The riddim compilation consists of 62 tracks from various artistes such as Freeman, Poptain, Seh Calaz, and many more.
Tracklist:
Andy Muridzo – Vachakuvara Ne Stress
Ba Troy – Ndiwe
Baba Harare Ft. Progress Chipfumo – Kana Zvorema
Blot – Hapana Chandinoona
Boss Pumacol – Optimus Garanito
Cantolman – Varikudhakwa
Carlos Green – Handirare Ndega
Clatoh Fyah – Zvinotoda Kushinga
Crystal Rich – Chikomba
Culture Love – Minister
Dancehall Keddah – Mai Mwana
Daruler – High life
Delroy HKD – Bimma
Doubles WekwaMarange – Tinder
Drika – Ikoko
Dwayno – Summer Is On
Farai Katiyo – Murungu
Freeman – Pombi
Fresh Acid – Tiripakuchema
Fruitman – Mufakose
Gary Tight – Toda Simba
Guspy Warrior – Ndinodada Newe
Hwindi President – Ndachema
Jah Master – Unondichemedza
Jah Signal – Chovha Joji
Jay C – Takaenda
Jerry B – Moyo Wangu
K Komanda – Bhawa
Kinnah – Simba Rakawanda
Liquid Spice – Hwahwa
Lukkoh – Muroi Nemhondi
Ma9nine – Bulawayo
Macriss – Thick & Thin
Mbeu – Wave Wangu
Mbida Dee – Moto Wakupisa
Mr Attention – Whine Up
Mr Shaparapa – Melody
Nembobwoy – Mushina Muhombe
Nicky Vybes – Ndewe Munyama
Poptain – Sunda
Princo Spice – Ndopa Kutenda
Quality – Kendukeke Quality
Queen Kadja – Maramba Doro
Ras Caleb – Stamina
Ricky Fire – Mutoriro
Ricky Fire – Nyama Last
Ronniekay – Mufaro Wangu
Seh Calaz – Mira Izvozvo Mhani
Seh Calaz – Wazvinzwa
Seke Mutema – Character
Shinsoman – Moyo Unoda Pombi
Silent Killer – Yangu Tsoro
Strive Masiwa – Yarira Ngoma
Stunner – DeeJay
Stylez Melik – Vaone Zvauri
T Makwikwi – Thank You Lord
Terry Afrika – Party All Night
Tipsy Mabhandity – Bhiza Renyu
Turbulence – Living The Life
Tyfah Guni Ft. Nox – Misodzi Nhando
Young Junita – Zivo
Zizoe – Waka Waka
Below is a sample of the riddim, it is a track by Freeman titled Pombi.