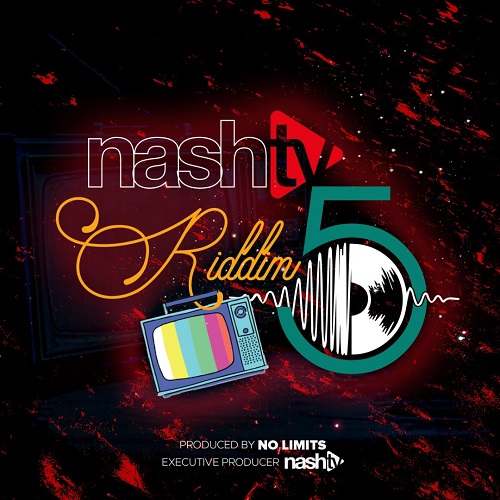 NASH TV RIDDIM 5 – NO LIMITS ENTERTAINMENT 2021
RIDDIM NAME: NASH TV RIDDIM 5
RIDDIM PRODUCER: NO LIMITS ENTERTAINMENT
EXECUTIVE PRODUCER: NASH TV
No. OF TRACKS: 26
YEAR: 2021
GENRE: ZIMDANCEHALL
Nash Tv never stops bringing more entertainment in the ears of Zimbabweans and the rest of the world. This time, they collaborated with the music producer Jamal of No Limits Entertainment and gave birth to Nash Tv Riddim 5.
This is a compilation consisting of 26 tracks by different artistes such as Enzo Ishall, Ti Gonzi, Stunner, Dobba Don and many more. It is a commercial riddim, hence the mixture of HipHop artistes and Zimdancehall chanters.
Tracklist:
Daruler – Bamwana
Delroy HKD – Munhu Wemunhu
Dobba Don – Ndirindega Handione
Dobba Don Ft. Jerrymun – Mukadzi Wemunhu
Enzo Ishall – Chinese Wake Up
Fidel Country Boy – Bhawa Ranger
Ginna Marina – Itai Ndione
Ginna Marina – Musoja
Jah Master – Avocado
Jerrymun – Moto Mugambutsu
Lanko Mutokonyo – Zviriko
Legend Killer – Paghetto
Legend Killer – Swag
Libho – Zvichaita Stable
Lukko – Its Allowed
Ma9nine – Gigabyte
Magaivha – Mwana Wemuchawa
Mbida D – Kutuka Mungatuke
Nicky Vibes – Handina Kukwana
Phoenix Attah – Chemba
Prince Boyah – Tambisa
Skido – Kumusoro Chete
Skido – Usanditambisire Mari
Stunner – Imi Amai Imi
Ti Gonzi – Summer Time
X Fayah – Anga Abuda Musaga
Below is a sample of the riddim. A song by Enzo Ishall titled Chinese Wake Up.