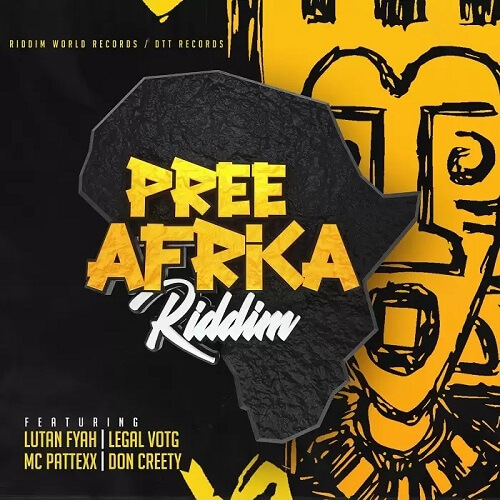 PREE AFRICA RIDDIM – RIDDIMWORLD RECORDS / DTT RECORDS 2021
RIDDIM NAME: PREE AFRICA RIDDIM
RIDDIM PRODUCER: RIDDIMWORLD RECORDS / DTT RECORDS
No. OF TRACKS: 5
YEAR: 2021
GENRE: DANCEHALL
Pree Africa is a Reggae Riddim compilation produced by Riddimz Kalacta (From Zimbabwe) under RIDDIMWORLD and DTT Record labels.
Lutan Fyah – Endure
Legal VOTG – Life In The Ghetto
MC Pattexx – Win
Don Creety – My Angel
Riddimz Kalacta – Pree Africa Riddim Instrumental
Enjoy the full mix by DJ Las Angel vibes. This is just a small pre-release taste of the hit riddim. New style!!

PASSWORD: riddimworld2021