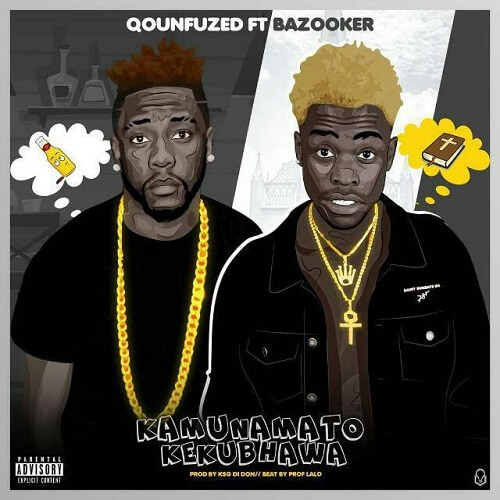 QOUNFUZED FT. BAZOOKER – KAMUNAMATO KEKUBHAWA – KSG DI DON 2022
Song Title: Kamunamato Kekubhawa
Artiste: Qounfuzed Ft. Bazooker
Music Producer: KSG Di Don
Compilation Title: Single
Year: 2022
Genre: Afro-Beats
The long-awaited tune has been released now. Qounfuzed, a trending afro-beats artiste, recently dropped a track called Kamunamato Kekubhawa featuring the prominent Zimdancehall star, Bazooker.
ALSO LISTEN TO: KIKKY BADASS FT. ANITA JAXSON – TALK
This song by Qounfuzed and Bazooker titled Kamunamato Kekubhawa is for all Zimdancehall and Afro-Beats lovers. It was produced by Qounfuzed's usual producer, KSG Di Don and the beat was done by Prof Lalo. Enjoy!
STREAM/BUY "KAMUNAMATO KEKUBHAWA" ON: