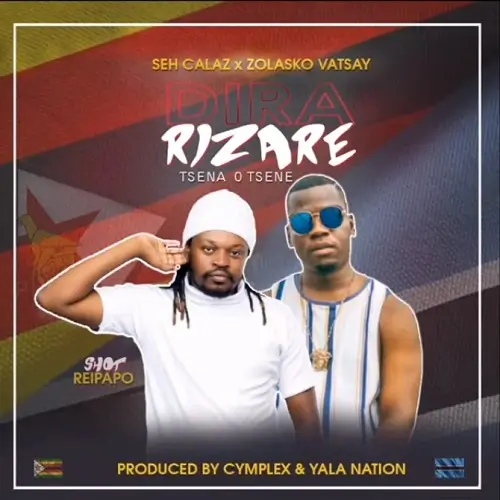 SEH CALAZ FT. ZOLASKO VATSAY – DIRA RIZARE – CYMPLEX MUSIC 2022
Song Title: Dira Rizare (Tsena O Tsene)
Artiste: Seh Calaz
Music Producer: Cymplex Music
Compilation Title: Single
Year: 2022
Genre: Zimdancehall
Seh Calaz has featured an artiste from Botswana called Zolasko Vatsay on a song titled Dire Rizare (Tsena O Tsene). The title of this track was derived from a popular social media trending chant, Dira Rizare.
RELATED: SEH CALAZ – MANGOMA AYA
Dira Zirare was composed by Seh Calaz and Zolasko Vatsay and was produced by Cymplex Music. Enjoy!