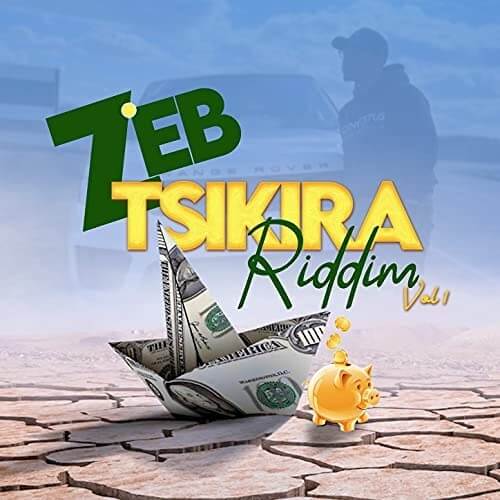 ZEB TSIKIRA RIDDIM VOL 1  – CASHLIBS CITY 2021
RIDDIM NAME: ZEB TSIKIRA RIDDIM VOL 1
RIDDIM PRODUCER: CASHLIBS CITY
No. OF TRACKS: 6
YEAR: 2021
GENRE: ZIMDANCEHALL
Cashlibs City has released a riddim called Zeb Tsikira Riddim sponsored by the famous business tycoon, Zeb Tsikira. The riddim compilation consists of 6 tracks from various artistes such as Boss Pumacol, Blot, and many more.
Tracklist:
Blot – Zita
Boss Pumacol – Ndini Inini
Ndunge Yut – Mabhiri
Nyc Killer – Monofira Izvozvo
Troublesome 96 – Ibva Munzira
Prince Boyah – PaGhetto
Below is a sample of the riddim, a track by Blot titled Zita.