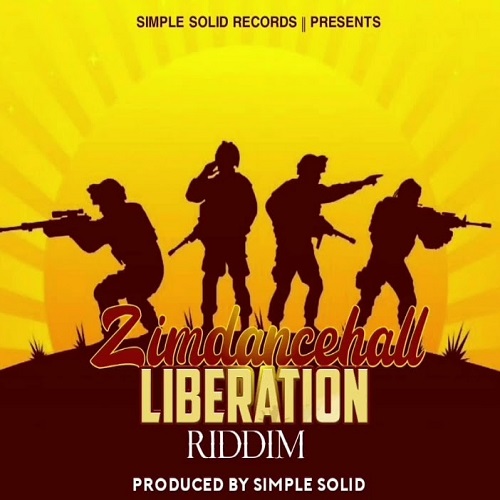 ZIMDANCEHALL LIBERATION RIDDIM – SIMPLE SOLID RECORDS 2021
RIDDIM NAME: ZIMDANCEHALL LIBERATION RIDDIM
RIDDIM PRODUCER: SIMPLE SOLID RECORDS
No. OF TRACKS: 21
YEAR: 2021
GENRE: ZIMDANCEHALL
This is a riddim (album) compilation by Simple Solid Records. It features twenty-one Zimdancehall artistes including; Blot, Bazooker, Dobba Don, Seh Calaz and many more!
Tracklist:
Crystal Rich – Chipande
D Flexx – Wadhakwa
Dobba Don – Munyama
Flex Tattle – Mukuwasha
Ginna Marina – Chitateguru
Kabhidha – Badness
Kinnah – Chipatapata
Mad Viper – Everyone Diss
Maggikal – Nditambirei
Mostaff – Varira Panze
Ndunge Yut – Dhanzi
Seh Calaz – Moto Ndakanda
Seh Calaz – Takatenderana
Silent Killer – Havana Basa Nesu
Sniper Storm – Bad News
Tipsy – Vavengi
Uncle Epatan – Kuterera
Van Choga – Ndengwe
Below is a sample of the riddim. A song by Seh Calaz titled Takatenderana.