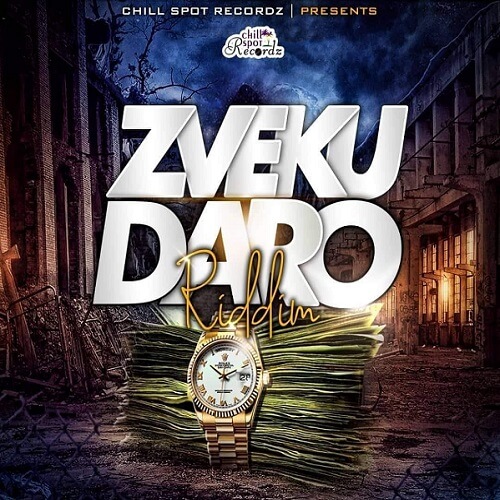 ZVEKUDARO RIDDIM / HELL COMMANDER RIDDIM – CHILLSPOT RECORDS 2021
RIDDIM NAME: ZVEKUDARO RIDDIM / HELL COMMANDER RIDDIM
RIDDIM PRODUCER: CHILLSPOT RECORDS
No. OF TRACKS: 35
YEAR: 2021
GENRE: ZIMDANCEHALL
Zimbabwe's leading record label Chillspot Records has remembered its fans with another new riddim called Zvekudaro Riddim (Hell Commander Riddim). The riddim compilation consists of 35 tracks from various artistes such as Jah Master, Ndunge Yut, and many more.
Tracklist:
Alchemy – Vavengi
CC – In Control
Charlton Muropa – Marema
Crystal Rich – Hits Collection
Delroy HKD – Nguva Yasvika
Gaga Nharadada – Nherera
Jah Master – Skiri Rechi Jamaican
Lady Bee – Mudiwa Wangu
Likkle Art – Budiriro
Mbida D – Havandimise
Monyarous – Hwahwa
Ndunge Yut – Mwari Haadhakwe
Phoenix – Achiri Mupenyu
Ras Caleb – Strictly Roots
Ras Pompy – Usandijairire
Shakie Tea – Gunzvenzve
Technuker – Jah Jah Vapindira
Terminator – Hatikundwe Nerima
X Fyah – Tsitsi
STREAM ON APPLE MUSIC 
LISTEN ON SPOTIFY
Below is a sample of the riddim, a track by Jah Master titled Skiri Rechi Jamaican.

The promo consists of 19/35 tracks