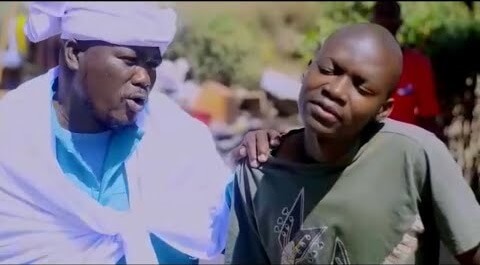 FORMER MANAGER ANGRY AFTER MAMBO DHUTERE FAILS TO PAY HIM | 2021
DJ Marve D brought his concerns to social media after he felt unappreciated by Mambo Dhuterere. He is the former manager of the gospel prowess, "Mambo Dhuterere". DJ Marve D is located in Chitungwiza at Zengeza 3 Shops. He is the one who appeared on Mweya Ndisesekedze video as the sick parent.
DJ Marve D is the one who also linked Mambo Dhutere to the music producer, Makumbe Productions. The gospel artiste then allegedly cut off connections with the former manager and found other people to push his works.
Marve depicted every single effort he did for Mambo Dhuterere to be in the limelight. Listen to the voice note he recorded below: