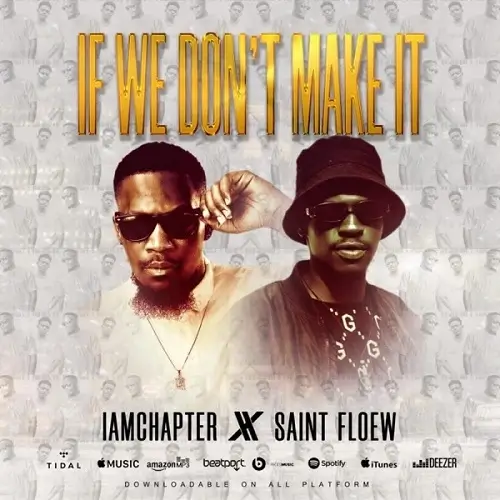 IAMCHAPTER FT SAINTFLOEW – IF WE DON'T MAKE IT – NO LIMITS ENTERTAINMENT 2022
Song Title: If We Don't Make It
Artiste: IAmChapter Ft. SaintFloew
Music Producer: No Limits Entertainment
Compilation Title: Single
Year: 2022
Genre: ZimHipHop
IAmChapter called upon the uprising star, Saintfloew, on a track titled If We Don't Make It. This song is a motivational track meant to invigorate all those with ambitions to keep on pushing moving, one day they will make it.
CHECK ALSO: NATASHA MUZ FT. HOLY TEN – NEVER GIVE UP
If We Don't Make It was recorded and produced at No Limits Entertainment. Enjoy and share the track!