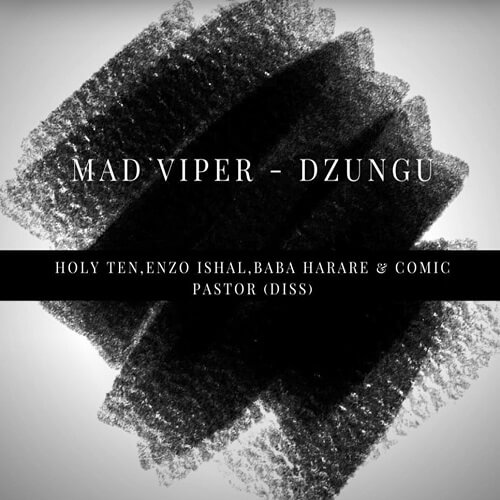 MAD VIPER – DZUNGU (HOLY TEN, ENZO ISHALL, COMIC PASTOR & BABA HARARE DISS) – CLASSIC SOUNDS 2021
Song Title: Dzungu
Artiste: Mad Viper
Music Producer:
Compilation Title: Single
Year: 2021
Genre: Zimdancehall
Mad Viper calls himself the King of diss songs. He got in the limelight in the year 2018 after throwing bombshell personal lyrics to many well known Zimdancehall artistes, mostly Ricky Fire.
This time, Mad Viper has gotten into a fight for the King of ZimHipHop that involved Comic Pastor, Enzo Ishall, Holy Ten, Baba Harare etcetera. He compiled lyrical bars and spit for them in the song below titled DZUNGU.