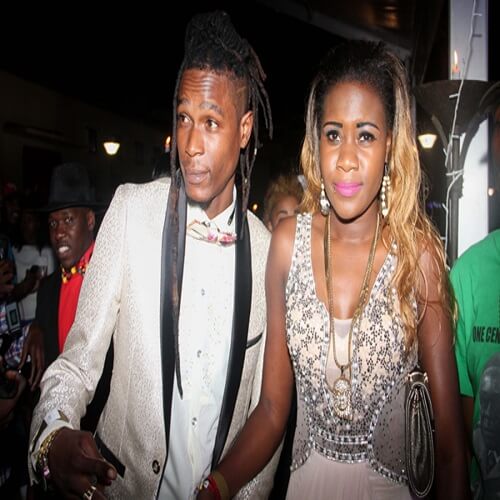 SOUL JAH LOVE – NDAIZIVEI NDAITI MUNERUDO NENI – FIRE KING PRODUCTION 2021
Song Title: Ndaizivei Ndaiti Munerudo Neni (Bounty Lisa Dedication)
Artiste: Soul Jah Love
Producer: Fire King Production
Compilation Title: Single
Recorded: 2019 and Released: 2021
Genre: Zimdancehall
This song is said to have been written by Soul Jah Love for his ex-wife, Bounty Lisa. The two were love birds and every Zimdancehall follower doesn't need much explanation concerning their relationship. They parted ways around 2016 after alleged abuse from Soul Jah Love's side. Bounty Lisa said she could not keep up with staying with the late Zimdancehall chanter due to his drug abusive state.
Bounty Lisa wrote a track titled Bombo Liar in 2019. Maybe she had remembered how much they were in love with the late Soul Jah Love. She probably called him a liar, the reason is beyond our reach. Soul Jah Love then wrote a reply track dubbed, Kunyangwe Mukadaro. It was also featured on his 2019 album Zviri Pandiri Zvihombe as Broken Heart.
In the same year, 2019, Soul Jah Love recorded this track titled Ndaizivei Ndaiti Munerudo Neni. It wasn't released at that time. Fire King Production gave out the song this year, 2021. It is an emotional song of which the title means, What did I know? I thought you Loved Me.