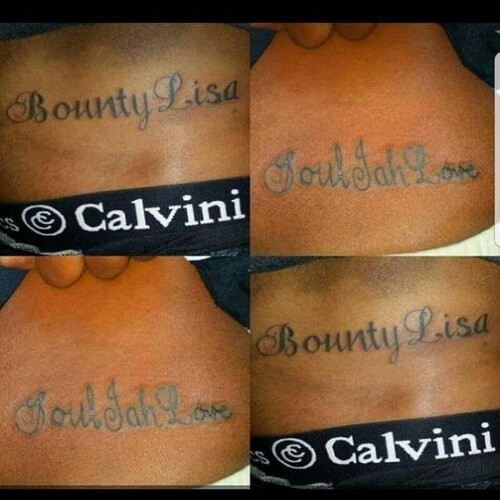 I WILL NEVER ACCEPT YOU ARE GONE: SAYS BOUNTY LISA 
Bounty Lisa recently wrote an emotional statement on her page after the passing of her ex-husband Soul Jah Love. The late musician collapsed on the 16th of February 2021. His ex-wife whom he separated with in around 2016 was quiet all along. She couldn't believe Soul Jah Love was actually dead. From Bounty Lisa's own words, she expected to hear statements being issued that this was fake news.
Bounty and Soul Jah Love were ZimDancehall love birds whom a lot of fans admired. They loved each other to the bone, backed each other up on stage during shows, and even collaborated at some time. Soul Jah Love who was popularly known as Chibaba featured Bounty Lisa in a few tracks including Mukufara NeMukusuwa and Full Force. Both tracks were released in 2014.
The story of these musicians goes on and on. Even after their divorce, Bounty Lisa and Soul Jah Love wrote tracks for each other. ZimDancehall audience always wished these two to get back together. Some of the tracks they wrote for each other are Bombo Liar by Bounty Lisa and Kunyangwe Mukadaro by Soul Jah Love released in 2019. Yes, there was tension in the lyrics of these songs, but Soul Jah Love always said he was ready to reunite with Bounty Lisa.
The statement wrote by Bounty Lisa after the passing of his ex-husband Soul Jah Love reads as follows:
Since yesterday i was waiting n hoping for people to say this is fake news… i still can't accept this and i also cant believe this is GOODBYE.
We've been through thick and thin and we had our differences bt we never cared bout being Perfect for each other.. we never cared who what when why.. it was love over everything and everyone. Ups and Downs bt we kept going up still. Yes we sometimes fought bt still be able to hold hands in front of those who believed in us and we were inseperable for 5 good years of our marriage that feels like my whole life bt you'll never know God's plans.
Seperation is only a distance to us bt our souls n memories are always gonna be together.
Hazvibvumike and i'll never accept you gone. Music was your soul and will live forever in the ears of this generation and the next and the next.
One day i'll tell the world how we met till today ndozadza book Soul Musaka. Right now my head is full of confusion.. you were not jus passing through.. gone too soon bt with the music and love you created you'll live forever Legend and i can't believe am saying this not only as someone who you shared a heart with bt also as my Mentor, Icon and as also a Zimdancehall Artist…. Rest In Power My KING. Forever loved SOUL MUZAVAZI MUSAKA