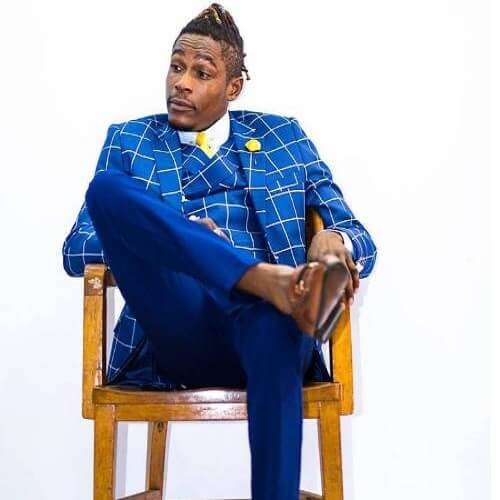 Soul Muzavazi Musaka lived for 31 years and managed to give fans over one hundred and fifty recorded songs before he died. Some of the tracks were emotional, some for partying, and most about his personal life. Below is a list of Soul Jah Love's songs (in alphabetical order) he left for listeners before his death on the 16th of February 2021.
Soul Jah Love Songs List
Basa Rangu
Bhomupindu (Feat. Jah Master)
Bhora Rematombo
Bomber Remangoma
Chauya Chipembere
Chibhawa Bhawa (Simba Rebenzi)
Chiboy
Chigayo
Chikwambo
Chimombe (Kutsvaga Raramo)
Chimwana Nechibaba (Feat. Missile)
Chinongodiwa Pahupenyu
Chinyaya Chebhora
Chisingapere Chinonaka
City Sports (Chisutu Chegreen)
Dai Hupenyu Hwaitengwa
Dhiza Dhiza
Domasi Rakaora
Dubai
Dzimba Idzo Pazai Pazai
Fare Fare Tindike
Fashani Porisi (Fashion Police)
Full Force (Feat. Bounty Lisa)
Garwe
Giya Giya
Go Back To Sender
Hagam Gagam
Hameno
Hamurikwire (Feat. Jah Signal)
Handidzoke (Feat. Flex Tattle)
Handikanganwike
Handimbomira
Handimbovazeza
Handinete
Handipere Power (Ndoripinda Riddim)
Handipere Power (Zviri Pandiri Zvihombe Album)
Handisi Kuganza
Handitambe Nenguva
Hatichabatika (Feat. Shinsoman)
Hatiite (Feat. Celscius)
Hatirare
Husiku Hurefu
I Can't Sell My Soul
I Don't Care
I Shall Rise
In This Life
Ishe Ishe Ft. Smooth Fire
I'm Feeling
Kakanakirwa ( Feat. Tipsy & Quality)
Kana Kuine Rima
Kana Mazogara
Kana Ndafa
Kool Runningz
Kuchachena
Kuchema Kwangu
Kufa Kwemurume Kubuda Ura
Kukura Kwangu
Kunyangwe Zvikatiomera (Feat. Dhadza D)
Kuponda Nhamo
Kure Kure (Feat. Smartex)
Kusagutsikana (Feat. Rhyma Dab)
Kushava (Muyera Shava)
Kuzvongonyoka Kunge Nyoka
Ma1 Atanga (Feat. Seh Calaz & Kinnah)
Mafambiro Egore
Mafaro
Magetsi
Makomborero
Makonzo
Makorokoto
Mamero (Feat. Shinsoman)
Mari Mari (Feat. Queen Vee)
Matambudziko
Mbereko
Mhondoro Yemagitare
Minana (Feat. Cello Culture)
Mind Your Turusi
Misi Haifanane
Moto Handisi Kudzimura
Mukufara Ne Mukusuwa (Feat. Bounty Lisa)
Mukuru Weband
Munamato Kunamwari
Musombodia
Mwana Wamambo
Mwana Wastembeni
Mwari Ndovatenda
Mwenje Mudziva
Mweya Yemadzinza
Mweya Yerima
Naka Dhula Dhaka
Ndabaiwa (Feat. T Sweetness)
Ndachema
Ndaingonyunyuta (Ndinotenda Kuti Ndozviripo)
Ndakamukwapaidza
Ndakuda Kudzikamisa Hana
Ndarova Ngoma (Voudzana Dzana)
Ndigonesei Ishe (Zvandichabata Nemaoko Angu)
Ndimi Makauraya
Ndinenge Dindingwe
Ndini Ndakaitasei?
Ndinorwa Ndimire
Ndinotenda Nezviripo
Ndiri Bhuru Rinoonekwa Nemavanga
Ndochemera Ani
Ndochemera Rugare
Ndodya Ndichifamba
Ndongosimudza Musoro
Ndosiya Ndavapedzera
Ndovaponda
Ndovarakidza Hunyanzvi
Ndovasiya Kucasualt
Nebag (Feat. Dr Chad)
Neshungu
Ngoma Dzechikuru (Feat. Hwindi President)
Ngoma Sando (Kuchema Nhamo)
Ngundu Ngundu
Nguva Dzakaoma
Nguva Yezhizha (Feat. Seh Calaz)
Nhau (Pangu Pangu)
Nzira Dzekufambira
Pamamonya Ipapo
Pataimukira Mushana
Rwendo Rwurefu
Sauro Ava Chirema
Shungu Dzebofu
Stan Namahobho
Survival
Taenda (Feat. Mostaff)
Talk Of The Town
This Time
Time Pusher
Tirikupemberera
Tsvaga Usavi
Usachema
Usandirasirire
Usanete
Usarase Tariro
Usatambe Nemadhaka (Feat. Maggikal)
Vachaimba Kumahumbwe
Vachareurura
Vakanditi Irombe (Feat. Dj Discord)
Vakorinde (Feat. Tocky Vibes)
Vakuda Kundiomesera
Vamwe Varikuti Ndakatenga Gun
Vandigara Dare
Vanokushora
Vanonditi Muranda
Varume Chenjerai
Wangu Munamato
Yanguva Yekufara
Yeke Yeke
Yowuruka (Feat. Silent Killer)
Zambuko (Feat. Jah Master)
Zororo
Zuva (Feat. Nutty O)
Zvakaitika Ku Summer Fiesta (Feat. Kinnah & Jah Hanief)
Zvandinomudira
Zvasiyana
Zvauri
Zvinhu
Take Note that this list will be continuously updated to cater for any unreleased and/or unpopular songs missed out.