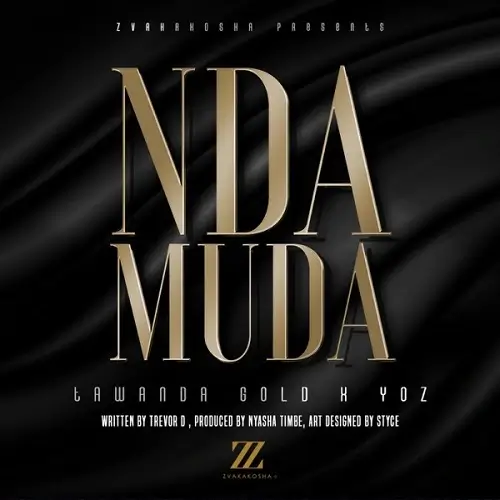 TAWANDA GOLD – NDAMUDA FT. YOZ – NYASHA TIMBE PRODUCTIONS 2022
Song Title: Ndamuda
Artiste: Tawanda Gold Ft. Yoz
Music Producer: Nyasha Timbe
Compilation Title: Single
Year: 2022
Genre: Afro-Beats
Tawanda Gold is an upcoming AfroBeats artiste who featured a Zimbabwean music veteran, Yoz, in a love song dubbed Ndamuda. The title of this song translates to the English phrase, "I Have Loved Her".
CHECK ALSO: TANTO WAVIE – WAKE CHAIYE
Ndamuda by Tawanda Gold featuring Yoz was recorded and produced by the eminent music producer, Nyasha Timbe. Listen up!